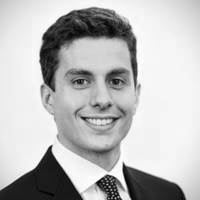 Leonardo Quattrucci
14 juli 2016
Leonardo Quattrucci is the Policy Assistant to the Head of the European Political Strategy Centre, the European Commission's in-house think that reports directly to the President, and leads on EU inter-institutional foresight. Youngest in his role, he coordinates six interdisciplinary teams.
Nominated by Forbes Magazine as a 30 Under 30 "top young leader" in European policy, he also heads the World Economic Forum Global Shapers in Brussels. He is the recipient of the 2016 edition of "Premio Italia Giovane", awarded to 10 Italians under 35 for "transmitting and embodying the values of meritocracy and professionalism, and for distinguished achievements in their field."
Leonardo Quattrucci holds a Master of Public Policy from the University of Oxford and studied International Relations at John Cabot University in Rome.